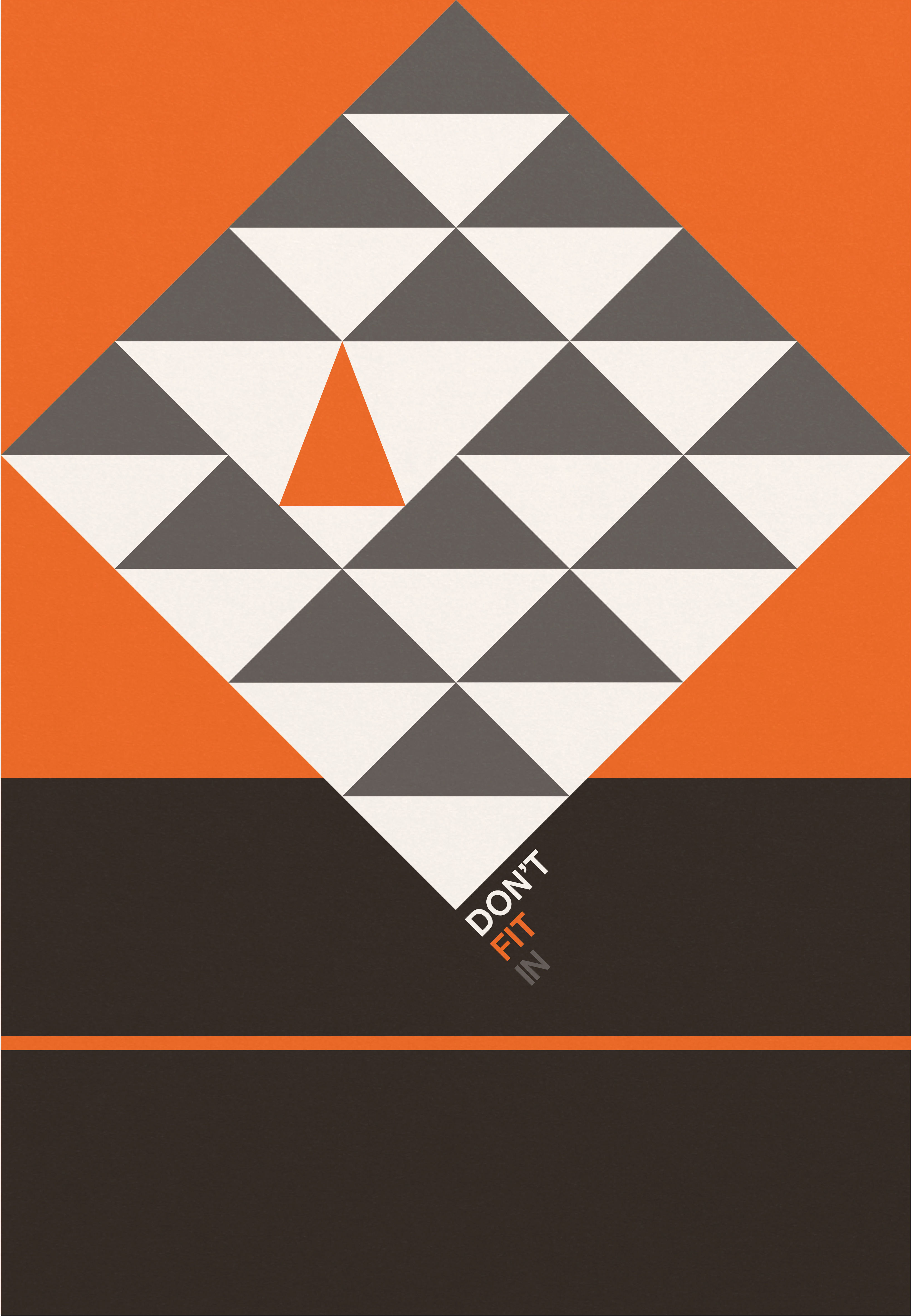 Don't Fit In
This was a final outcome for a uni project which tasked us with creating a Swiss Design inspired poster which contained 3 words in a hierarchy.
I fell in love really hard.
I made several posters. The hierarchy in this one is a lot more subtle than some of the other outcomes but it ended up being my favourite. Hmmm, orange.